Buy Instagram Auto Likes
INSTAGRAM

XS-Package

25 AUTO Likes

Select Delivery Speed
Order together with
"Auto Video Views"?
(small extra fee)


Hands-free fully automated
No login credentials needed

INSTAGRAM

S-Package

50 AUTO Likes

Select Delivery Speed
Order together with
"Auto Video Views"?
(small extra fee)


Hands-free fully automated
No login credentials needed

INSTAGRAM

M-Package

100 AUTO Likes

Select Delivery Speed
Order together with
"Auto Video Views"?
(small extra fee)


Hands-free fully automated
No login credentials needed

INSTAGRAM

L-Package

250 AUTO Likes

Select Delivery Speed
Order together with
"Auto Video Views"?
(small extra fee)


Hands-free fully automated
No login credentials needed

INSTAGRAM

XL-Package

500 AUTO Likes

Select Delivery Speed
Order together with
"Auto Video Views"?
(small extra fee)


Hands-free fully automated
No login credentials needed

INSTAGRAM

Enter preferred amount

Select Likes Speed
Order together with
"Auto Video Views"?
(small extra fee)


Hands-free fully automated
No login credentials needed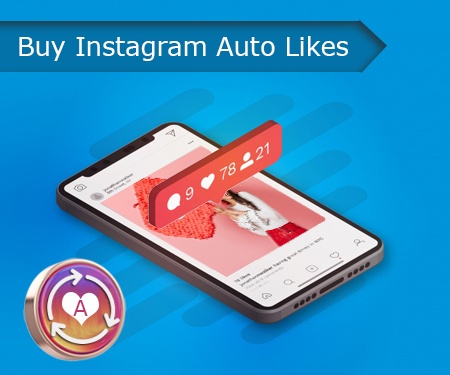 Buy Instagram Auto Likes


Due to the high demand, we have extended the Instagram Autolike service and added additional features. For instance, it is now possible to determine the delivery speed of the Autolikes. Ideal for those who want a slow feed. In order to do that, simply select the desired time window in the respective order box. Nevertheless, it is still possible to get the Likes immediately after the post

Also, we now offer for our long-term clients a special offer for 150 days, where you only pay for the first 120 days and get 30 extra days for free

In addition, it is now also possible with a small surcharge to combine the Autolikes with Instagram video views (views). This means that all future video posts will also be automatically scaped by us and enriched by our algorithm. Of course, we highly pay attention to a balanced and natural relationship, which means we send more views than likes, for a natural appearance

For example: Let's say you opt for the 250-Likes Autolikes package and book the Auto Video Views in combination with the Autolikes. Then every new video post receives about 30% more views than views. In our case with 250 likes, will result in 325 views. In this way, we guarantee an organic process and thus promote every new video in the top regions of each hashtag


In total, we offer six different packages to choose from. Ranging from 100 likes to 3,000 likes per photo or video. Additionally to that, you can determine the time span in days in which the Automatism to be active. Here you have the choice of at least 15 days up to 150 days. Absolutely money saving is the 150 days package, as you only pay for the first 120 days and then get another 30 bonus days for free. Of course, this offer is not a subscription. The auto service ends automatically after the ordered period of time. If you wish an extension, we ask you to contact us in time or to reorder if necessary


How does the Instagram Auto mechanic work?

The Automatizer recognizes within minutes a new Instagram post on the respective profile and starts accordingly with the delivery of likes or views (videos). All this happens automatically without any action. You can post as much as you like! (maximum limit is 3 posts or posts daily)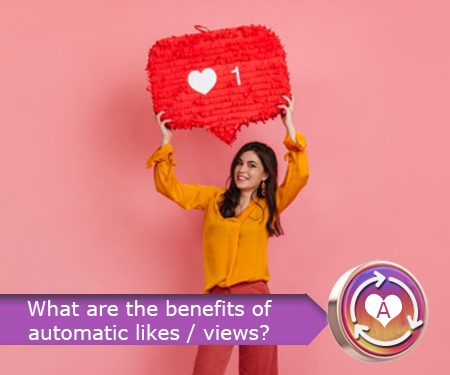 What are the benefits of automatic likes / views?

With the Automatizer, you can save a lot of time, since any individual orders of likes or video views are not necessary. In addition, it is already known in advance that the individual contributions will also receive the desired response


What do I have to look out for when ordering?

To order the automatic likes / views we only need your Instagram username. The autolikes are usually activated within a few hours after the order is received by us. Of course, all customers receive a confirmation email after successful activation of the Autolikes

If you have further questions, we are happy to assist you in live chat. Our English speaking customer advisors are already looking forward to seeing you! The live chat is open daily (including Sundays and public holidays) from 11:00 to 24:00 (CET). Our chat window is located at the bottom right of the website, feel free to click there








1 Reviews for
buy instagram auto likes

⭐