Facebook Video Views
1,000
Facebook Video Views
1,500
Facebook Video Views
2,000
Facebook Video Views
3,000
Facebook Video Views
4,000
Facebook Video Views
5,000
Facebook Video Views
7,500
Facebook Video Views
10,000
Facebook Video Views
S - Bonus
15,000
Facebook Video Views
M - Bonus
20,000
Facebook Video Views
L - Bonus
25,000
Facebook Video Views
XL - Bonus
50,000
Facebook Video Views
Select other Products here
Instagram More Services ➦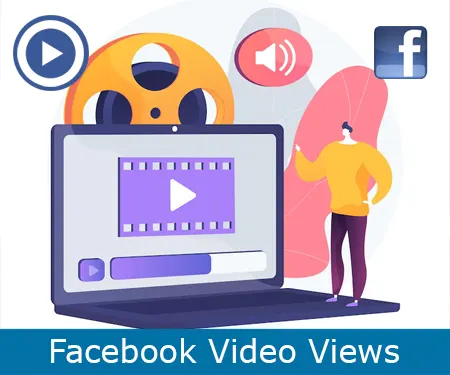 Buy Facebook Views
Are you looking to grow your online presence on Facebook? Then, you should consider buying Facebook views.
When you buy Facebook views, this paid service opens up an effortless means to show likely followers and firms that you are famous.
It reflects how credible it will be to work with you or follow you.
Here, we reveal why you should buy Facebook views at a discounted cost and why it is crucial for your videos and presence on the platform.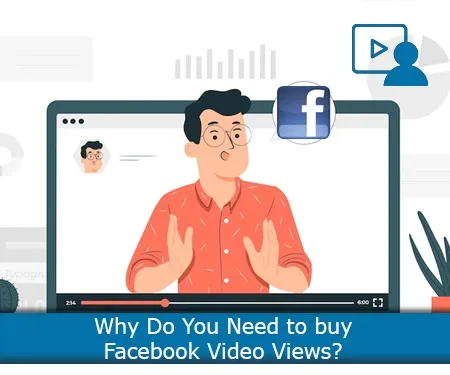 Why Do You Need to buy Facebook Video Views?
There are a ton of reasons that justifies the need to have an increased number of views on Facebook. The more video views you have, the more you can do the following.
Let others see how popular you are. As people stumble on your videos or social media profile and notice your popularity, there is a higher chance that they will want to check them out. Simply put, when you pay for Facebook views, you will captivate a wider audience range consisting of real Facebook users only.
Attract new shares, likes, followers, views, and comments on your Facebook videos and posts. The more you get seen by other people on Facebook, the more chances that you will attract more video views organically. With such an engagement boost, you will further boost the perception that you are important and prominent. It is a great way to give yourself that ever-expanding reach.
Widen your audience reach. As you get an increase in shares, likes, views, comments, and other engagement, you will discover that your audience reach will expand. Also, you get to attract more people to your Facebook account. After all, with a post that has so many views, new visitors on your page get curious to know what your content is about. So, they have to check it out for themselves. And when they do this, there is a high chance that they will leave a comment, like, or share as well. They probably will even decide to follow your Facebook account!
Boost your leads and conversions. With increased engagement and interactions, you will also generate additional leads and conversions. This benefit is regardless of what your ultimate goal is. Eventually, even if your conversion rate stays unchanged, attracting more leads will boost your conversions. With that, you get new customers by simply buying Facebook video views.
Catch the attention of sponsors. Regardless of the type of content, you publish on social media, getting an increased number of views can help you catch the attention of sponsors in your niche. Once you land these sponsors, you open up a great channel to increase your earnings or at least enjoy free products and services.
Land more partnership deals. By growing your Facebook video views, you also get to attract partnership deals. More people will want to work with you once they see you are famous enough to help their brand. These partnership deals are in your best interests, as they allow you to make the most of the other person's following also.
Draw in more investors. When you buy Facebook video views or get them organically, you also get to draw in more investors to your company. Locating the right type of investors will do your business a lot of good.
You get to develop with better funds and sponsorships. With this, you get that needed help especially when you are just starting or planning to introduce a new product
With every one of these privileges, it does not matter how you get views. However, are you looking to get instant results at an affordable cost or do you want to put in the time and effort to get the trust of other Facebook users by getting these views organically? The choice is yours, but we can only suggest you to buy Facebook Video Views for the maximum benefit.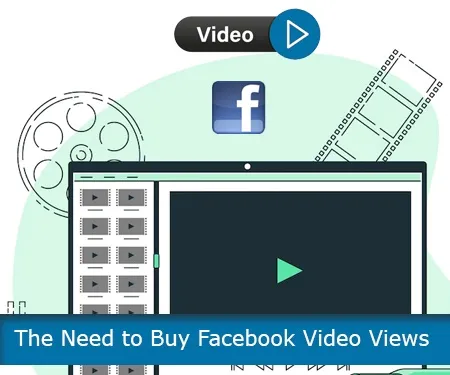 The Need to Buy Facebook Video Views
By buying Facebook video views, you receive all the benefits that come with having more engagement. Also, you get to enjoy some other benefits as well like:
You do not waste any time by trying to gain views organically
Enjoy extremely and exceptionally quick effects.
You get to select how many views you receive.
Build on this by attracting more organic engagement.
Boost the views of your videos strategically to help your content receive a better consistent engagement.
It never gets obvious to anyone that you employed any paid service.
There is no risk of your Facebook account getting banned.
In all, deciding to buy Facebook video views saves you time and provides the room for you to strategize while still improving your brand's reach like any other method of increasing views.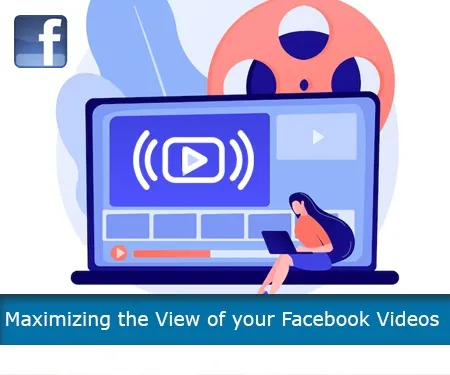 Maximizing the View of your Facebook Videos
To make the most out of buying Facebook video views, accompany your purchase with other packages for an increase in Facebook engagement. You can also do this for other social media platforms. Below are other methods you can also use to gain views and improve your engagement organically.
Buy Facebook video views with other services for Facebook and other social media platforms.
Add hashtags when posting your videos.
Ensure you tag the right people when uploading any video.
Develop unique, engaging content always.
Draw up a title that captivates everyone's attention.
Make sure the video description is as short and targeted as possible.
Share your Facebook videos across every other social media platform you're on
With all these simple procedures, you will effortlessly make the most of the Facebook video views you buy. That way, you give your business all the boost in engagement it needs to thrive.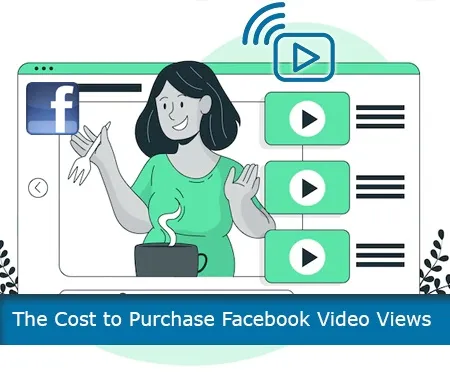 The Cost to Purchase Facebook Video Views
This remains one of the most asked questions when you buy FB views. We want to know how much they cost. Here is the reality! The cost varies depending on the provider, but we always give you the best value. More so, the cost per view relies on the package that you select, with more comprehensive packages normally costing less per view. We provide packages starting from 500 views to as high as and go up to 100,000 views.
Here is the bottom line of it all. With Facebook video views being so exceptionally affordable, it gets even better with a low price per view. Do not forget that buying Facebook views remains a part of your marketing budget. There is a high chance that you possibly already have sufficient money set aside to do so.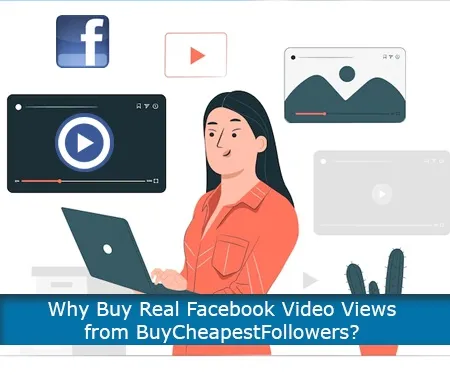 Why Buy Real Facebook Video Views from BuyCheapestFollowers?
In reality, Facebook has an extensive list of users spanning millions of pages. There is the chance for one user to follow hundreds of pages at a time if they find content on such pages fascinating. This is a function of the actual reach of the page.
Therefore, more people viewing the page will spur the Facebook algorithm to push the page up the rank so new people get to see it as suggestions.
From the list of Facebook marketing plans, we have available on our site, there are distinct one-of-a-kind plans to buy Facebook views. With such packages, you can induce the page to enjoy more popularity among new Facebook users.
In addition, any Facebook page banks on its reach Facebook based on the number of views or followers the page enjoys. When a page gets more views, there is every possibility for the page to get the quality growth that Facebook page owners crave.
Below are the important advantages and features you stand to enjoy when you buy your Facebook views from us.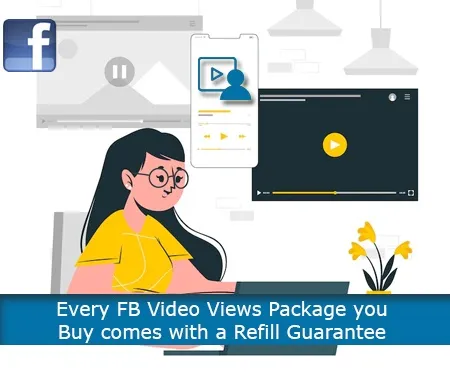 Every FB Video Views Package you Buy comes with a Refill Guarantee
We take pride in delivering all the page views to our clients. Since all these views are from actual Facebook users, there is the likelihood that the people may not be interested in the subject after a while. Hence, such users may not view the page completely which will result in an incomplete Facebook package.
We keep this loss of views as unnoticeable as possible by providing some extra views to balance it up. With that, we ensure that all the plans are exactly delivered and get to the user faster. Whenever the number of views falls shorter than the agreed package, we also send additional views to the account.
Efficient Order Delivery Feature
An unusual and original order delivery feature is now available for our customers. We are steps ahead of other websites as we now offer our customers our efficient order tracking system. Our customers can just buy the package from Facebook marketing solutions. Once you place an order, you will receive an order number with which you can track your order till it gets to you. The status of the order is available so that you as a client can see if your page got the complete order or not. With that, we can keep our clients attracted. Also, the page owners can see when the view they are getting from the pages is all from the plan or personal engagement also.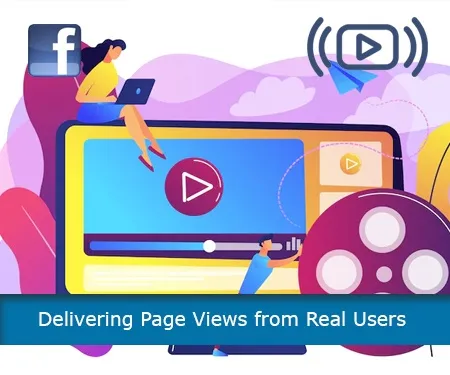 Delivering Page Views from Real Users
Real people on Facebook are the source of the page views we deliver to our customers. We make sure that all of the views are from actual people on Facebook only.
Hence, most people viewing the page when they discover that the content there is interesting can follow the page also. That way, the page views are not just numbers and not just limited to views you see alone.
Developing a Basis for Future Engagement and Social Media Growth
As more genuine users view the page, the page will gain Facebook followers in the future. We help you create a potential viewer base for your page and its contents with the help of our packages.
Our packages help you generate future engagement on the page. Also, you get more likes and followers very easily in the long run.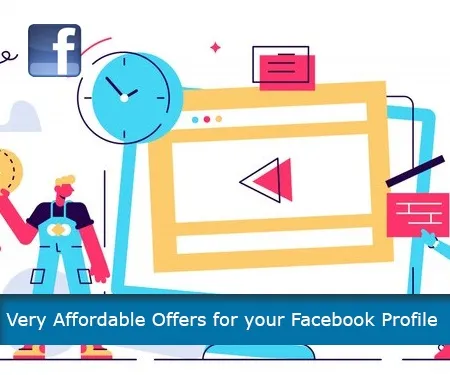 Very Affordable Offers for your Facebook Profile
Our plans are not only affordable, but you might also see them as a steal with the number of views provided. The plans vary from hundreds to thousands as you want them to be.
Depending on the requirement of the page, the page owners can select a plan which will serve them best. That way, even the new business or the newest platform that has only begun its journey can afford it. You rarely get an offer like this with this level of genuineness.
Privacy and Security on our Website and Payment Page
The security and privacy of our website parades are top-notch. There are various parts to the security we offer on our website. First, there is client safety as the website ensures that the client info and payment info never get into the wrong hands.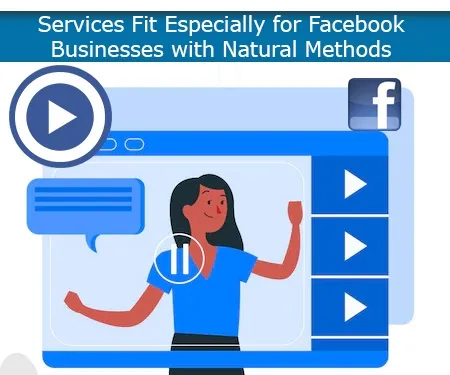 Services Fit Especially for Facebook Businesses with Natural Methods
Facebook businesses are the main target to benefit from these packages we offer. This is as the businesses have their pages where they get to flex about their products. With a page reaching more people, there is a good potential that it will attract more customers for such a business.
Customer Satisfaction at its Best
That we deliver a customer-friendly experience is one of the major reasons people prefer to work with us. Our old clients who still buy their plans drop by to give some constructive and commending feedback about us.
These reviews show that the website is not just user-friendly, but incredibly productive in assisting its customers. Moreover, we provide a live chat facility to keep our customers engaged always.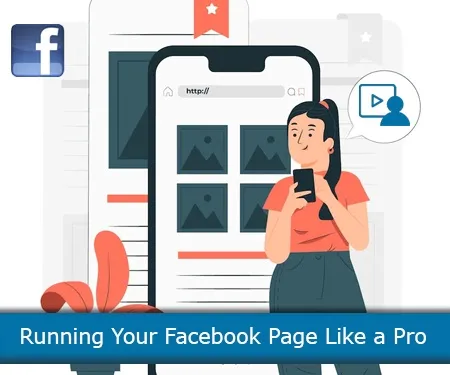 Running Your Facebook Page Like a Pro
By following a few tips, you can efficiently maximize the reach that our follower packages provide your Facebook pages. You can never expect all of the viewers to follow the page. However, a good percentage of them will be eager to do so. As you start with these followers and their likes, the reach of the Facebook page continues to increase.
Few tips will help you bank on these views as the Facebook algorithm assess its pages on the likes and views. With these tips, you can make your page go viral in the Facebook world. Here is how to utilize the improved engagement for the development of your Facebook page.
Make it a Habit to Post Regularly
The fact remains that a Facebook page can only grow if there are regular posts on the page. When you allow a long wait between posts on your page, your followers and viewers are likely going to unlike or unfollow your page. No one appreciates offline behavior. Meanwhile, if there are more posts on the page then those posts may get featured as suggested pages to new Facebook users.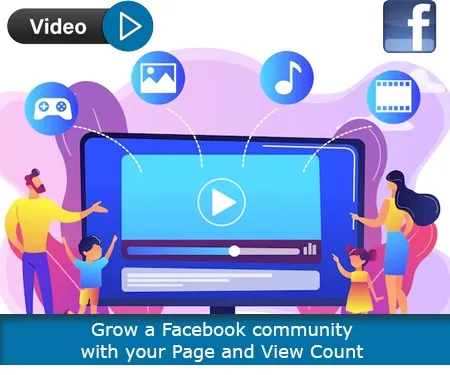 Grow a Facebook community with your Page and View Count
With all the Facebook users who like or follow the page, you can easily grow a Facebook community. Allow these users to interact in the posts. That way, some of them can gain the privilege from the owner as editors to post on your page also.
Encourage your Followers to Share your Content
When you encourage post shares, you eventually reach more people than those committed to the page as followers. From these new users who see the posts, you will find some who will find your posts interesting. From them, you get users who will join as a follower on the page. The key is shared content serves as the mainframe of attracting more likes on posts and drawing in new users to your page.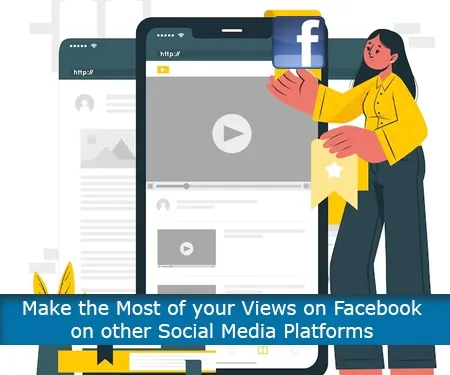 Make the Most of your Views on Facebook on other Social Media Platforms
Your Facebook's popularity with so many followers and viewers every day can come in handy on other social platforms also. By creating the base on Facebook, you will enjoy popularity as well on other social platforms.
Use your Page to Push New Products
When a business page enjoys the views, it is time for them to push their new products to all those followers and viewers. That is a great way to ensure that the number of customers of your products continues to rise.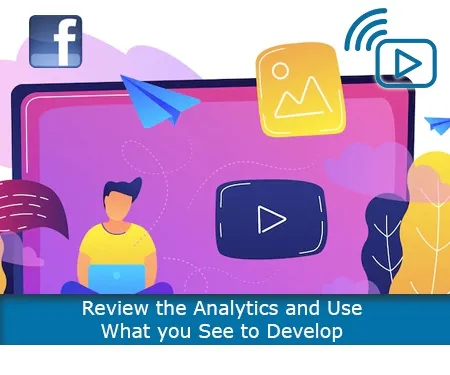 Review the Analytics and Use What you See to Develop
Facebook analytics provides you as the owner with an update about the page. These analytics provide an adequate impression about the views and likes that the page gets within a specific period. It is crucial to review the source from where the engagement comes and do well to improve the analytics.
Overall, notice the changes from time to time that you get on your page. That is one way to understand the effects that you enjoy as you buy Facebook page views from us. You will observe some prominent differences between the effects on the Facebook page before and after buying any of the available packages.
Conclusively, engagement counts the most of you must get the highest level of popularity on Facebook. It is not only a way to get engagement. With these tips, you as the page owner can effortlessly lead your page to a million views each day within a month of launching the page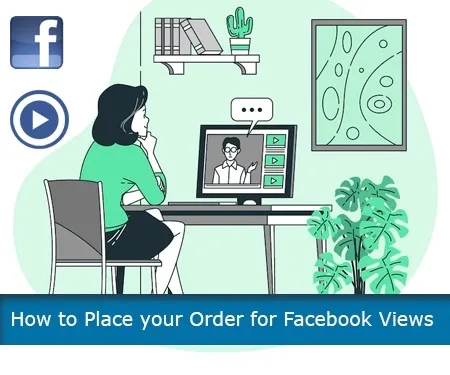 How to Place your Order for Facebook Views
Every user on the Facebook platform can organize and upload videos with a high possibility of getting the views as they wish. Always, the first step is to aim for quality content delivery. Regardless, trust us when we say, the process is not easy in any way. We are here to solve that uneasiness in the process with our packages.
Our premium and user-friendly packages are designed to get you a good number of Facebook live viewers and video views easily. Plus, it is advisable, to begin with, a good amount of Facebook views so that subsequent increases get easier. Below is a breakdown of our stepwise ordering procedure: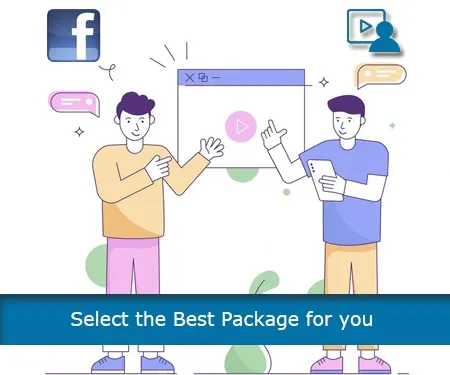 Select the Best Package for you
The first step is to select the most fitting Package for your Facebook account. We offer a wide variety of options, so, there is always a perfect one for every client. To choose a package, add it to your cart. If you need help choosing the right package for your account, contact us via e-mail or LiveChat. Our team of able customer support will be glad to help you out.
Fill in the Delivery URL
Once you have selected your preferred package, a pop-up will appear, asking you to enter your video URL for the delivery. Do well to fill in the correct information according to the pop-up. Ensure the information you put in is correct. Then, proceed by clicking on continue. On the other hand, you can continue shopping and add more items to your cart.
Complete your Order Successfully
At this point, you need to complete your order. Should you have any extra things you want to tell us, please use the order form's comment box. Also, there is the chance to select between various payment methods, according to your desires. Your options include PayPal, Credit Card, ACH, and Cryptocurrency Payment.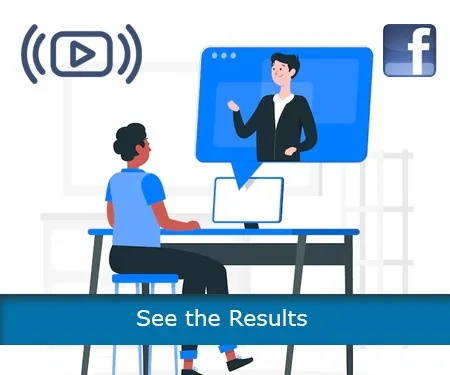 See the Results
Once you have completed your order, all you need to do is to wait for a short period. Our team will begin the delivery almost immediately. You will be able to see the first results coming in after a short while.
With these four easy steps, you will potentially soar your recognition and credibility on the Facebook platform. By following them diligently, you can just pay and relax. Go on with your video uploads and streaming while your Facebook video views keep rising. Your content starts to go viral with new people ready to view them. With more Facebook views, you can ensure that you reach a wider audience.
Customers should complete their orders for Facebook views plans carefully. At the end of order completion, an order number goes back through an email. This helps with the successful order tracking of the customer.
FAQs | Most Asked Questions |
Facebook Video Views
Why should I buy Facebook views?
Buying real Facebook views has a positive impact on many areas of your growth as a content producer or business person. To begin with, you boost your Facebook page and your content reach and engagement. It is never a bad sight to see many views when you check out your Facebook account. With many views, you reflect your popularity and success to all users and symbolize a large and loyal fan base. You can attract a lot more people to your craft with a large number of views to your name. On the flip side, you make the most of the all-important social proof effect. Considerably more Facebook users will come across your content and engage them eagerly. That way, it turns out to be a profitable investment in your future as a Facebook user.
Why buy Facebook views from us?
We are your go-to vendor when it comes to high-quality marketing services related to social media and web platforms. You will benefit from favorable prices, wonderful terms, utmost security, and several guarantees with us. We are dedicated to getting you to your goal in the long run and not to make a quick buck, as is familiar with other providers. Our offer for you is nothing but the best quality and service online.
Is it illegal to buy Facebook views?
No, it is perfectly legal. When you buy Facebook views, you are not infringing on the platform's terms of use. Thus, you do not have to fear any block, ban, or other sanctions. You are simply using a popular and efficient marketing measure for yourself, which is entirely legitimate.
Is it noticeable that you purchased Facebook views?
No, this is never noticeable to other users. Neither your fans nor subscribers, nor your rivals, nor Facebook itself will notice anything at all. At the end of the day, other Facebook users are only allowed to see the number of views in absolute numbers on your Facebook videos or profile.
Will the Facebook views disappear Again?
No, once a user views your content or joins your live video on Facebook, this connection is most persistent. A loss or reduction is not to be expected. Still, we are aware that something surprising can always happen. This explains why you have a level of protection in case this happens, with our 30-day refill guarantee. In this period, we will refill your difference at no extra charge or additional cost.
How long does the delivery of your Facebook views take?
The delivery usually is completed in the fastest possible manner. In the rarest circumstances, it can take up to a few hours to deliver your order succesfully.
Do we need your Facebook password?
No, neither for the order nor for the delivery of your Facebook views. We will not ask you for such sensitive information at any time. You provide us with your Facebook page's URL, and we'll take care of the rest. If any service provider should ask for your Facebook password when you try to buy Facebook views, you should immediately decline. At BuyCheapestFollowers, we are a trustworthy company that understands that your privacy is important, and with us, it remains safe.
Is it visible who views your Facebook content?
No, only you can see who views your content on Facebook. Whenever you get a new view on Facebook, you will receive a prompt in your Notifications tab on the web or the Facebook app. Only you can see everyone that views your content on your profile page. When you have over 1,000 views, Facebook will round the number. Every other user and competitor is only shown the number in absolute numbers.
Is a money-back guarantee included?
If we do not process or fulfill your order, we will, of course, refund all payments made. To get this done, we will use the same payment method that you selected to make your payment. Also, do not forget that this process may take a few hours.
Are there any discounts on large orders?
If you need many Facebook views and are looking for a better order value, our support team would be happy to receive a message from you with more details. We will be glad to work out a fair offer based on your needs.
Are our secure payments guaranteed?
Yes, we work solely with reliable and safe payment providers. This way, we are certain that you are enabled to make specific payments. And to protect the technical environment as well, we have incorporated an SSL certificate for safer transactions.
Is cryptocurrency allowed for Facebook views' purchases?
Yes, we now take payments with cryptocurrencies like Bitcoin, Litecoin, Dogecoin, and Co. If you choose this payment method at checkout, we will grant you a 12% discount. The process can be accomplished using Coinbase.com.
I still have more questions.
Please feel free to contact us via e-mail or our live chat. We are happy to answer all of your questions.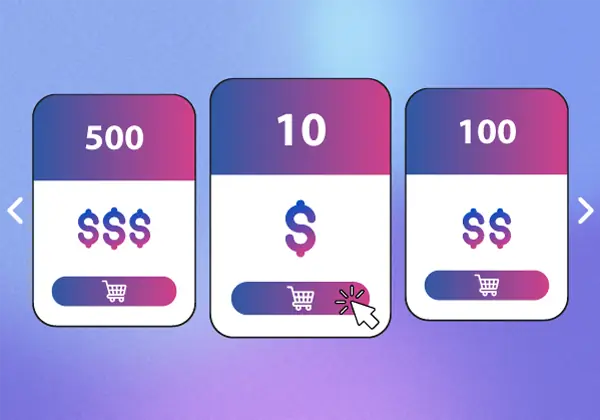 Select the fitting Package
Select the most fitting Package for your profile.
We offer a wide variety of choices.
There is a fitting option for every customer.
To select a package, add it to your Cart.
If you need help selecting the right package for your profile, please contact us via e-mail or LiveChat and we will be glad to help you out.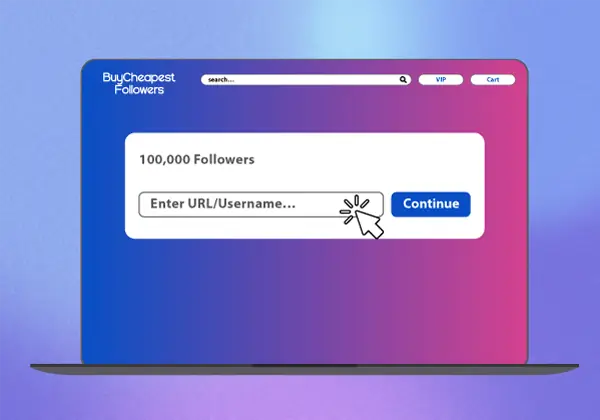 Enter the Delivery Username/URL
After selecting your desired package, a pop-up will appear, prompting you to enter the URL/Username for the delivery.
Please enter the appropriate information according to the pop-up.
After making sure it is correct, please press on continue.
Alternatively, you can continue shopping and add more items to your cart.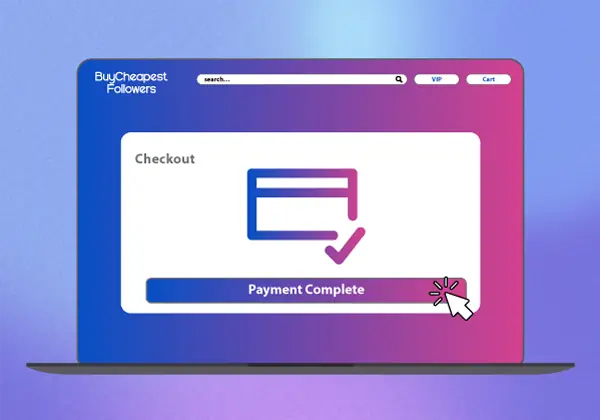 Successfully complete your Order
During this step, you need to complete your order.
If you have any additional things you want to tell us, please use the order form's comment box.
You can select between various payment methods, according to your desires.
We offer PayPal, Credit Card, ACH, and Cryptocurrency Payment.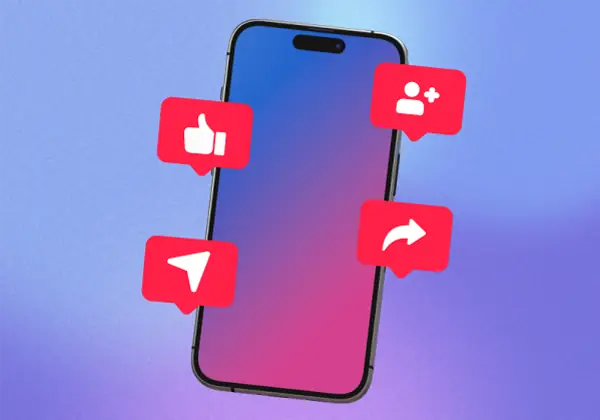 Sit Back and See the Results
After you have successfully completed your order, you only have to wait for a short period.
We will start the delivery almost instantly.
You will be able to see the first results coming in after a short period.
Through these four simple steps, you will potentially skyrocket your online presence!
4 Reviews for
facebook video views

⭐

Moin, danke habe mehr als bestellt erhalten.

really and really happy with the services ) highly recommending🔥

Thank you guys for good prices)) I will defo recommend you to my friends🙌