With global trends rapidly changing, we also need to adapt to all new features, especially those we face daily. If you are working at the factory and receiving new equipment, you will need to learn how to use it and adapt to it. As a result, you will anticipate your productivity to increase. And the same strategy applies to Facebook and all of its features.
Facebook Comments are one of the most important aspects of the platform. By knowing how to use it right, you can attract people to see it and maybe even spread the information wherever you want.
Moreover, many people and businesses use these links to send more Likes to the required comments to make them look important and engaging. After all, it will help bring more attention to this comment, and Facebook users will consider it the most relevant comment to look at.
And there are multiple ways of why it is better to know how to copy the right link for the Facebook Comment.
On the one hand, just imagine a situation that you want to add some Facebook Comment Likes to a particular comment. How will the system know that you are willing to boost the comment without having the right link?
On the other hand, always remember that there is always rivalry between people and companies. At our store, you can find various services about Facebook (including Comment Likes, Post Likes, Followers, etc.) And you can use the knowledge of how to make their post or content less attractive by boosting their comments with Dislikes.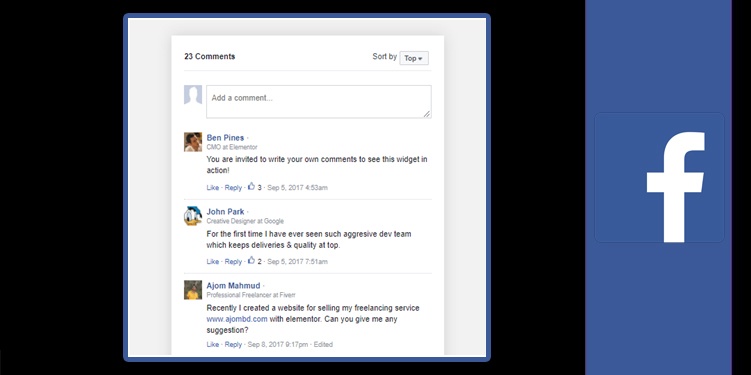 So, how can we actually copy the Facebook Comment URL/Link, and how can we use it?
We often post an insightful Facebook remark and then wish to add a direct link to that comment on another website or blog. It was previously impossible to have a direct connection to a Facebook Comments.
You could copy the URL from the posting page and put it anywhere you wanted, although there was no opportunity to integrate into a personal Facebook comment.
Nevertheless, the commenting mechanism on Facebook has just changed. They are now providing a permanent and direct link to each unique comment on a Facebook status update, picture, video, or anything else.
If you take a close look at the comment, you will notice that each of them has the Time/ Date of how long ago it was created; you'll be transported to a new page containing the post and all of the comments related to it.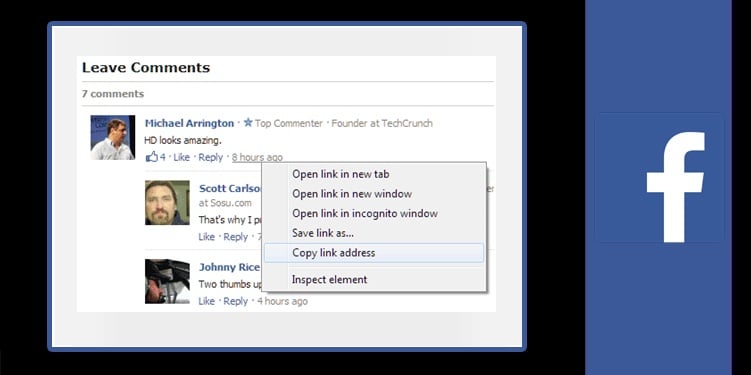 A Facebook comment's time mark
The page will scroll, and the highlighted remark will be light yellow.
On the other hand, the highlighter will fade away after a few seconds.
After all of that, you can now freely copy the comment URL from your browser's address bar and paste it anywhere you like. If you post such a URL anyplace on the Internet, a person will be sent straight to that specific Facebook comment if they click on it.
Power tip: You don't have to click on the comment timestamp to see it. You may copy the timestamp by right-clicking it and selecting "Copy link location" from the popup menu. You won't have to open a new tab merely to copy the comment URL this way.
You may use this tool to email and share the URL to a certain remark. This might be used in citations as well. It would have been simpler to find the remark if it had been highlighted in a solid color. It would have been preferable if the highlighting color had not faded away.
Also, never forget the importance of knowing all possible tools available for you today. If you are thinking of becoming an influencer on Facebook, then it is better for you to be aware of everything and how to promote yourself to become famous.
One of the main advantages of our website is the massive variety of products that we are proud of. These include services for social platforms like Instagram, Facebook, TikTok, Twitter, etc.
If you are interested in learning more about How to copy Facebook Comment Link, you can check out the video where the person will show you everything step-by-step.
After all, every person is willing to develop on Facebook. And if you want to put enough effort to succeed on that platform, we recommend you visit our page where you will be able to Buy Facebook Comment Likes.
We do hope that this blog answered you questions and you found this useful and helpful. We wish you all the best and hope to see you again here soon!
Thanks