One of the most common ways of losing your Instagram account to users is when you give out your sensitive data to dubious platforms. Most of these dubious platforms ask you to enter your password when transacting with them.
By the end of this article, you would have made up your mind never to never act with dubious dealers again and can even learn how to buy Instagram Likes safely from BuyCheapestFollowers.
Do that sound like what you are thinking right now? Good.
Let's retrieve your hacked Instagram account ASAP!
What you should do when your Instagram account gets hacked
Don't press the panic button!
That hacker can't be smarter than you. This means there is 100% assurance that you can have your hacked IG account with some assistance from our end. Meanwhile, you must set up a protective measure once we help you retrieve your hacked IG account back.
Are You ready to get your IG Account back?
This article will show you step-by-step how to get your Instagram account back and then talk you through securing your account to prevent future hacking occurrences.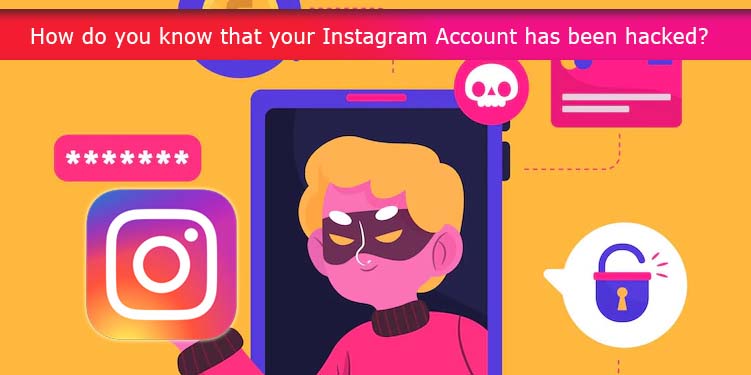 How do you know that your Instagram Account has been hacked?
It is not hard to know once your Instagram account is hacked.
Each time you attempt logging in to your account and your password doesn't seem to work again after several attempts, be sure that someone must have hacked your Instagram account. However, you will naturally become nervous and unsettled, especially with massive followership.
The good news is that it's very possible for you to retrieve your account using your registered email address provided the hacker has not changed the original email address you used in setting up the account. In this situation, the hacker probably just posted some stuff by changing only your login password.
Only someone with access to your login password can hack your account. No matter how your Instagram account was hacked, the most important thing is getting your account back. Once retrieved, implement security measures to prevent future hacking attempts on your IG account.
Did you realize that your IG password has been changed?
Anytime anybody login to your IG account from another device, you must get a notification via your email of a new login to your account from an unrecognized device even after the person has been able to log in to your Instagram account using your password.
You will be notified to take steps to protect your account if you are not the one that logged in on another device different from the one you used to use to access your account. Suppose you quickly indicated that you don't know anything about the login. In that case, you will be asked to change your password immediately and secure your account.
Let me warn you that when changing your password after noticing an unauthorized login on your Instagram account, it is imperative to log out of your account from all devices and instruct that your account is logged in with the new password you created for your account.
Another way of protecting your Instagram account from hackers is not to use the same password for all your social media accounts. Use different passwords to log in to your social media accounts. For instance, use different passwords for your Facebook and Instagram accounts.
To be safer when using third-party apps to manage your IG account, make sure you close the applications after use, at least for the time being. Why should you do these? Any hacker can access your Instagram account using these third-party apps if not carefully used, making them see everything you post, including pictures and recent posts, and manipulate them to their satisfaction.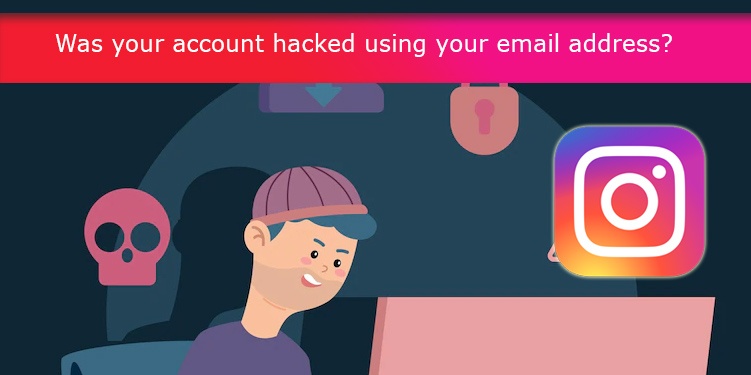 Was your account hacked using your email address?
Another way by which hackers access your IG account is through the email address with which you register your Instagram account. If this is your own Instagram account hack story, then you have a bigger problem on your hand.
If your account was hacked using your email address, it might be too late before you realize your Instagram account is gone. By the time you will know, the hacker might successfully change all your data.
Any email address password connected to your IG account can be easily changed or deleted by any subtle hacker. You have to wait for that to happen before you act. To this end, very highly secured measures have been implemented by Instagram to secure IG users' accounts.
This means that Instagram will instantly notify you via your registered email address when a hacker attempts to hack your IG account, prompting you to do the needful if the actions weren't initiated instantly. The notification email you'll receive when this happens is a link to reset the change.
When you get similar notifications like this repeatedly, it's time to act! It is recommended that you securely face your new password after recovery. Once this is done, instantly close access that other applications have to your Instagram account to restrict hackers from accessing your account in the future via this method.
What do I do if my Instagram account has been hacked already?
Now that your account has been hacked, what next? Sorry about the loss of your Instagram account that you have spent a lot to build but don't have to cry over spilled milk. Now, if you want to get a new Instagram account after hackers hacked your old account or your old account was deactivated, don't make the mistake of using the same old data you used in your old hacked account.
Of course, we are not asking you to do identity theft. You can tweak your data when opening your new IG account.
In addition, change your Instagram passwords once in a while and make sure they are not easily detected. Having a secure password makes it difficult for unauthorized people to guess. If the hacker accessed your last account using your email account, you don't necessarily have to close the Instagram account. Just create a new password for these accounts.
When restoring your hacked Instagram account, you can use a new email address to avoid future access to your account from potential third-party apps. You can always use the new password to protect your email account and quickly recover your data in case of future hacks.
Alternatively, you can also ask for the help of Instagram support when signing up. All you need to do is email them via the online form; though you might not get an instant response through this method, you will still get a reply in the end.
That is why it's essential to act fast whenever you sense that someone is attempting to hack your Instagram account by shutting down any loopholes they can use to access your IG account. The fundamental approach is to change your passwords anytime you observe that your account is under attack by hackers. Similarly, don't forget to close any third-party apps linked to your Instagram account. For answers to similar situations, check the Instagram FAQ area or contact the support team for further action.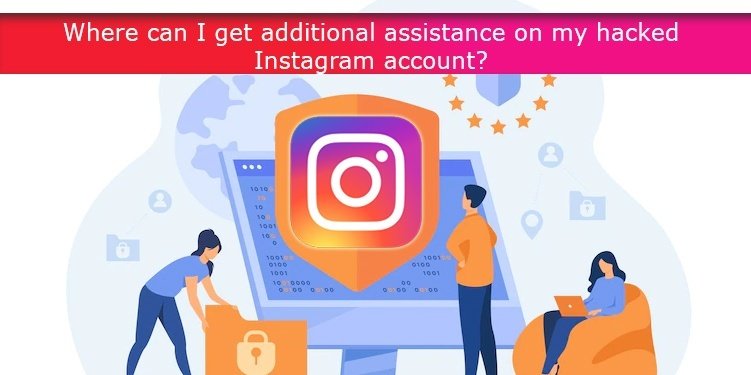 Where can I get additional assistance on my hacked Instagram account?
There are many safety advices offered by Instagram support on the help pages. Enable two-step authentication is the key in this situation. The encryption is immediately increased, and you further plug any security holes before a hacker attacks.
Since updates to your Instagram account by SMS require two-factor authentication, this happens automatically. To unlock modifications, you will therefore be given a code that must be entered. This effectively prevents unauthorized access.
If you follow this security precaution, you won't likely be shocked to learn that your Instagram account has been hacked. Keeping any sensitive data secure is also advised.
It is recommended to write down the saved phone number, username, and email address away from the Internet. There should also be a photograph of you or other immediately recognizable images on your Instagram account if there are issues confirming your identity, this aids in recovering from a hack.
Absolute security of your Instagram account is the only way!
It's crucial to configure a few simple settings to protect your Instagram account and restore it if it has been compromised. While these won't completely shield you from hackers, they will at least save your Instagram account from being forced to be deleted.
Instagram accounts must not be vulnerable to hacking by several third-party programs. Anyone using third-party services to force likes on posts or photos is against Instagram's security guidelines.
Consider carefully whether it makes sense to use followers or photos from other apps while doing actions. Otherwise, a strong password is unavoidably needed, even for Instagram-related emails. It should have a password to make it harder for hackers to access.
Additionally, use caution when using unsecured public networks, where Instagram accounts can be easily hacked, and content has already been wiped. Using unidentified gadgets is likewise not recommended. Use only your mobile devices to access your Instagram account.
In case you have got your Instagram account back, you can finally get back to the perfect social media marketing for your account. When you want to buy Instagram Followers from reliable sources without sharing any sensitive data, you can work together with BuyCheapestFollowers.
We are your #1 partner when it comes to Instagram marketing. With a decade of experience in this field, we have seen every type of problem that can occur on these platforms. With our help, you will get your account to new spheres you have never seen before. We hope that this article has helped you get your account back and made you aware of all the problems you can avoid in future.