Deleting or Deactivating your TikTok Account? This is how it's done
When it comes to social media platforms that are currently trendy, Tiktok is one of them. The Chinese App was initially developed for singing and dancing to Asian Songs.
Aside from filming themselves, the App users can also edit the recorded videos before uploading it on TikTok; the developers went further to enhance its functions to become a social media platform.
The Chinese App, which had one of the highest growth rates globally in 2018, did exceptionally well with youthful users. TikTok has become a serious rival to popular social networking sites like Facebook, YouTube, and Instagram in Asia.
However, the App for music fans does not cater to everyone's taste. This article will explain how the TikTok account can be deleted or temporarily deactivated and what you need to watch out for.
If you do not decide to delete your account and want more exposure on TikTok, we can also help you. Buy TikTok Views to finally boost your profile to more fame. Click here to find out more about our offers.
Despite its popularity as an app for music, it is not for everyone. Probably you have signed up on this fantastic App because your friends are on the App, and you felt like this App isn't for me. 'That's is not a problem! You excuse yourself from the platform either temporarily or permanently.
Great!
But how do I do that?
That is precisely what you will soon find out in this article.
Ready for it?
Let's go!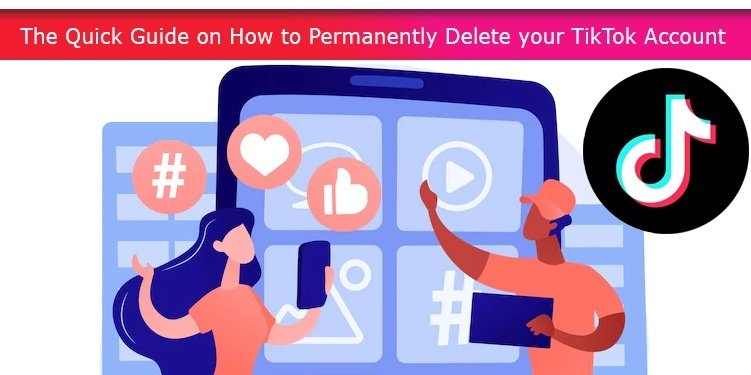 The Quick Guide on How to Permanently Delete your TikTok Account
Before you start, you need to understand that deleting your TikTok account is like deleting your profile from other social media apps like Facebook and Instagram.
Meanwhile, you should know some things before you start as the process is irreversible after 30 days. Deleting your account means your profile, content, data, and followers will be completely wipe off!
If your mind is already made up, let's begin!
Step 1
Login to your TikTok account with your username, name, and password
Step 2
On the profile page, Click the three dots icon at the top.
Step 3
Select "Manage my account."
Step 4
Scroll down and locate "Delete account," then Tap.
Step 5
A verification code will be sent to your registered email address and phone number. Enter the Code in the box
Step 6
Tap "Delete Account" again.
A notification of successful deletion of your account will pop up. That's it!
Isn't that simple?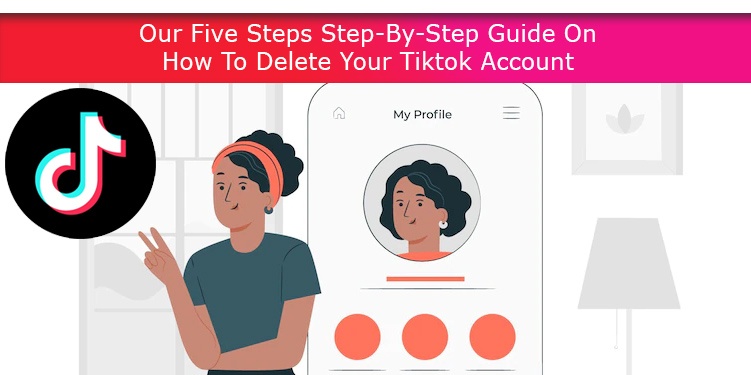 Our Five Steps Step-By-Step Guide On How To Delete Your Tiktok Account
For your convenience, we've outlined the entire procedure for removing your TikTok account in full below, step by step, with illustrations.
1. Start the TikTok app and sign in to your profile. You will see three dots at the top right corner of the page. Tap the three dots to open more functions.
You will be automatically directed to "Privacy and Settings."
2. From the top menu. Click on "Manage my account." Scroll down to "Delete Account" and click the button. You will find the "Delete Account" button at the bottom.
3. If your mobile number hasn't been saved to your account, you will be prompted to input it manually and tap, then click for one "Send Code. "
To finally delete your TikTok account, you will have to the Code sent to your phone number, after which you will click "Cofirim "to complete the process, then click "Next. "
4. A summary that lists the information you can no longer access after deletion will pop up. Tap the "Delete account" button once again to confirm your decision.
5. A dialog box will pop up asking for confirmation for one last time. Once you hit the "Delete" button, your account will become inactive for the next30 days, afterwhich it will be permanently deactivated from the TikTok database.
After that, you will be automatically logged out of Tiktok and notified that your account had been deactivated. That concludes the procedure.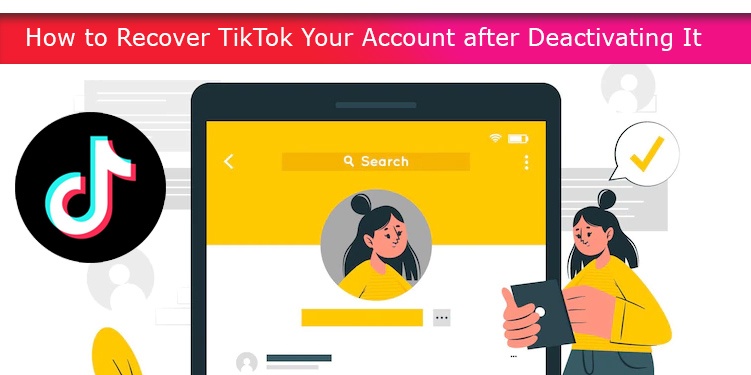 How to Recover TikTok Your Account after Deactivating It
Before the first 30 days expire, you may decide to reactivate your TikTok account.
Suppose you chose to reactivate your account within that 30 days grace period. In that case, you will have to log in to your account with your login details and click the "Reactivate "button.
Once you click the "Reactivate "button, a dialog box showing the details of your account that you previously deactivated will pop up. From there, you can reaccess your account and make it live.
If you fail to do these within the first 30 days grace period, your TikTok account will be lost forever, and you won't be ab;e to reaccess it.
Why Do TikTok Users Dactivate their Tiktok Accounts?
One Twitter user by the username 'Anonymous 'once tweeted warning TikTok users about the dangers of using the platform. The Twitter user claimed that once you log on to your TikTok account, the App can access all the photos, videos, and passwords saved on your devices.
Of late, TikTok is triggering negative headlines. However, the recent headlines have nothing to do with the earlier claims of 'Anonymous. ' This time around, the social media app's current negative trend is about being accused of a significant data loss. According to the report, it is said that TikTok regularly accesses the so-called clipboard on smartphones.
The clipboard on your smartphone serves as the storage location that saves all the saved data you"copied" while operating your phone. Some of the information you copied might be some harmless photos, while some might contain sensitive data like passwords you intend to use again.
Another reason why TikTok users deactivate their accounts is Government influence.
The hacker group Anonymous also tweeted about this. They Warned TikTok users of malware allegedly used by the Chinese government to conduct a massive espionage operation on users of the social media platform. For this reason, the Indian government banned using the TikTok app in cyberspace.
As reported by "Kleine Zeitung," these warnings should have a sound basis. The Chinese Communist Party has imposed strict censorship on the internet. Corporations that have billions in this country almost always have some connection with the party. This also applies to TikTok, which was developed by ByteDance, a Chinese company based in Beijing.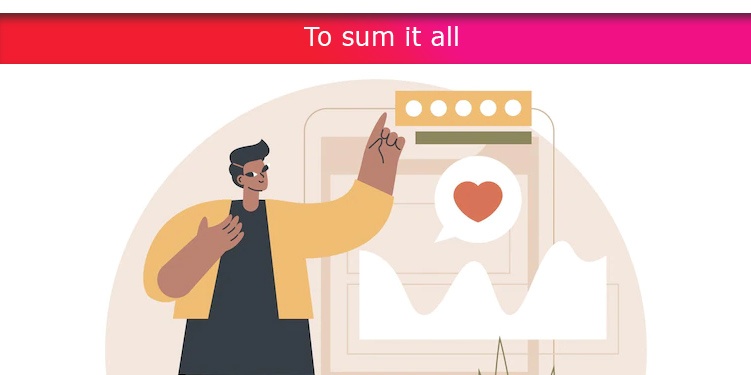 To sum it all
You have just being taking through the step-by-step processes of deactivating your account from TikTok eighter temporary within 30 days of initiating the process or permanently after the initial 30 days in this article.
Despite all the warnings about the dangers of having and operating a TikTok account on your phone, you can do more with your TikTok acccount than you can ever imagine and make the best of that opportunity; there is a need for you to boost your followership.
To do this, you must buy TikTok views, which will drive organic views to your TikTok account. That's where we come in! We help you boost views on your TikTok account by simply subscribing to our But TikTok view package. Are you ready to take this advantage? Click here now!