Have you ever blocked someone on Facebook and realized that it was a mistake? Or maybe you have a lot of people blocked, and you are feeling generous; hoping that you can unblock a few or all of them at once. You are not alone.
Like you, people block accounts that are frustrating or accounts with dangerous ideas all the time. And, some people believe the best thing to do after they buy Facebook Friends, and no longer need them is to block them. And in some rare cases, other people block mistakenly.
Being in this position is not out of the ordinary. But you are lucky since there are ways to unblock these people if you believe that unblocking them is the right thing. Don't know how to go about it? In this post, I'll show you how to unblock someone on Facebook in a step-by-step process.
Of course, we will consider the different devices. To clear any form of confusion, we will delve into how to block someone on Facebook using a computer, and how to block someone on Facebook using a mobile.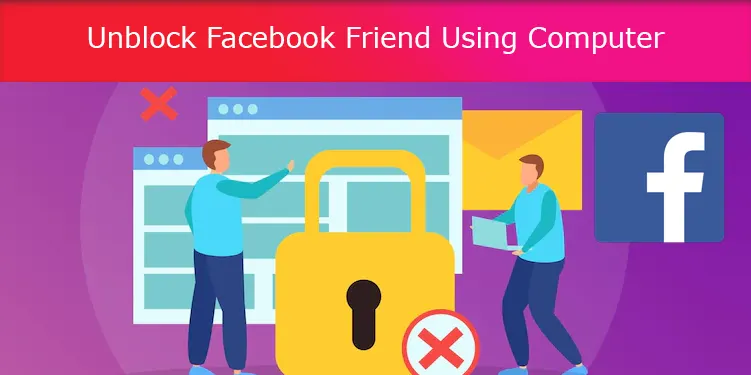 Unblock Facebook Friend Using Computer
Log in and Go into your Privacy Settings
Some people love the big screen and would take any opportunity to do everything that they have to do on their computer. If you are one of them, you probably use Facebook on your computer, and it is fine! Now that you need to unblock someone on your Facebook account, the first thing you should do is log into your Facebook account.
After you have logged in, and now have access to your page, you need to go to the privacy settings as soon as you can. If you are familiar with Facebook on your computer, you would know the only way to get to the settings and privacy on your Facebook profile is if you click the dropdown tab icon in the top right corner. So, this is what you should do.
Click on the 'Blocking' Button
From the settings and privacy icon, you will see a few options from the menu. Since the goal is to unblock some Facebook mutual, you do not have a business without other pop-up menus. Click on "blocking" and follow the next step.
Check out the Block Users
The next step after clicking the "blocking" button certainly brings you here. Here is the place where you get to see the list of the people you have blocked. If you intend to unblock more than one person, you may need to scroll and check out the blocked users.
Select Unblock
Now that you know the number of people you would like to clock, it is the right time to get to the real action. You do this by selecting "unblock" next to the name of the user you would like to block.
Do not forget to confirm
After you have clicked on the "Unblock" button on every name that you would like to unblock, do not close the tab without confirming the operation. Until you confirm the operation, you have not successfully unblocked anyone.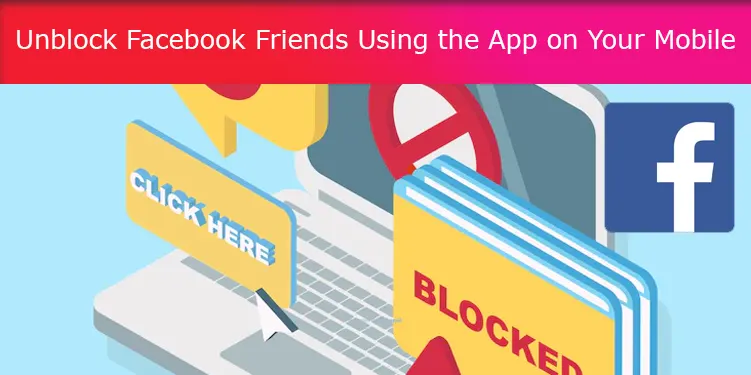 Unblock Facebook Friends Using the App on Your Mobile
It is also perfectly fine if you have only accessed Facebook on your mobile. If you have learned about how to unblock Facebook users using a computer, this is your chance to learn how to unblock Facebook friends using the app on your mobile. Here are the steps to follow if you must unblock anyone on your Facebook account:
Open the App
The first step to doing this is accessing your Facebook account, and since you use the app. Opening the app sounds about right! When you open the Facebook app on your mobile, the next thing to do is tap the icon with the three-stacked horizontal lines at the top right corner.
Select Settings
Going to this area on your app will open you to many menus. Thankfully, you have no business with other things apart from unblocking these people. Having this in mind, the next thing you can do is select your settings, from "settings and privacy".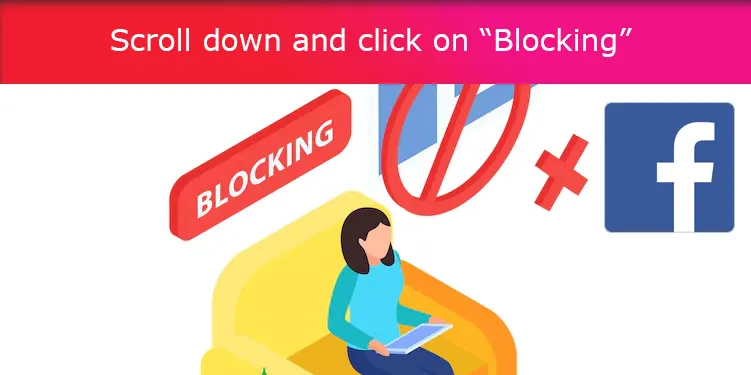 Scroll down and click on "Blocking"
After you click on the settings tab, you will be directed to a new menu where you get to choose from the "Audience and Visibility" tab. It is from this tab that you get to click on "Blocking". This is a huge step towards unblocking everyone you need to unblock so you certainly do not want to make mistakes.
Select from Block Users
After clicking on the "Blocking" button, you get to view the blocked users, which is the number of people you have blocked on Facebook. To proceed with the goal, you would need to tap "Unblock" next to any one of the block users lists you would like to unblock.
Confirm the Unblocking
This may be the last step, but it is the most important as the lack of confirmation renders the previous efforts useless. So, you want to do this accurately! To ensure that you have confirmed the unblocking indeed, you need to tap the "Unblock" button again.
Conclusion
Blocking people on Facebook or any social media platform is often used as a defense mechanism. Nevertheless, sometimes reasons may arise in the future that warrants that you unblock someone you have blocked before. When situations like this present themselves, it is better to focus on the things that you must gain like you always do when you buy Facebook Likes for more exposure on Facebook.
Learning to focus on the things you have to gain from unblocking people will propel you into fast action. And, of course, we have made everything easier for you with these procedures.
As long as you are convinced that unblocking someone or a group of people will do you better than harm, you can check out the simple ways to unblock people when you use a computer, and when you use your mobile phone. If you follow the steps, you will not have any regrets.