If you are a user of the Instagram social platform, then you definitely were asking yourself how to become famous or just to get more attention to any of your activities (posts, photos, stories etc.)
One of the best ways is using such tools as Hashtags, and there is a lot that comes with it.
But before going to the explanation of how to use Hashtag, we need to understand what is it.
What Is an Instagram Hashtag?
That is a special keyword that usually consists of a pound sign at the start and the word/number/letter at the end, and usually have this look: #word. (e.g. #love) Usually, people use multiple variations of the hashtag in order to obtain a bigger audience, but this will be shown later. It can be used to point out the content and put it into criteria, which helps it to become more discoverable.
If you want to watch the video that describes the meaning of hashtags Click Here.
Furthermore, we can use a hashtag of the photo or video to find all relevant or similar types of content with a similar theme.
So, overall, if we are using Instagram hashtags, we are simply using one of the best practical ways to increase the number of people who see (and engage with) your Instagram posts in 2021. Our company did research that showed us that Instagram posts with at least one hashtag receive 12.6 per cent more engagement than posts without a hashtag. So, if you want to grow your account, it is well worth developing a hashtag strategy for your brand!
And now we are coming to the topic which is will be interesting to everyone.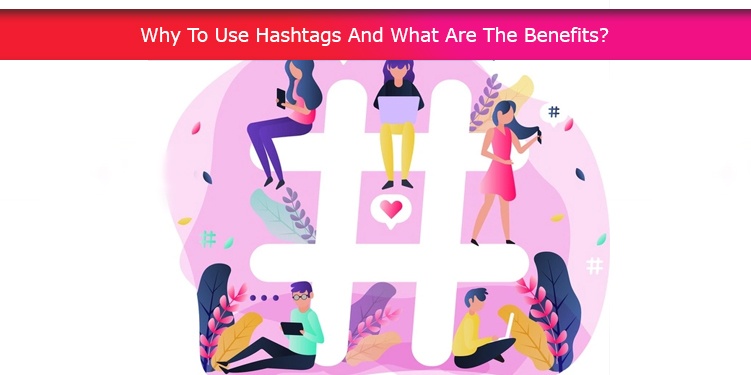 Why To Use Hashtags And What Are The Benefits?
Hashtags are an essential tool for growing the audience of your Instagram account and increasing the number of reach to it. If the hashtag was used, your post would be automatically displayed on the page of that hashtag. A similar thing happens if you add the hashtag to your story. It will be included in the story of that hashtag page, which is also displayed on the hashtag page.
If you are looking to gain more audience with your brand or profile, you will need to have the right amount of followers. In that case, we recommend you to visit our new list of life followers with the best quality in the market.
What makes it more interesting is that people who are following your hashtag may also see your post even though they don't even follow you, for now.
As a result, we can see that using hashtag have the potential to attract audiences, can create communities where people will be more willing to interact with you and your brand. For example, we can see how Dwayne Johnson (aka "Rock") used hashtag #teremana to promote his new brand, which produces tequilas.
Now, we have clarified for you what are the hashtags and why are they used. Now, let us explain what are the benefits and advantages that you will be granted by using them.
What Are The Advantages And Benefits Of Using Hashtags?
Some might say it is only to get more attention; others will say that to be in the trends. However, we are saying that there is much more standing behind it, and the right usage of a hashtag can completely change your game on social media platforms.
First of all and most important is the audience, to gain more attention and discovery. When you click on a hashtag, you'll see a massive list of both the famous and most recent posts that used the hashtag. You can then see and discover all of the related posts; it makes hashtags an excellent way for people interested in a specific theme to follow and watch more exciting accounts for them. That's why it is so crucial to use the right hashtags for your new posted materials, as those posts will be probably found by others scrolling on that hashtag.
Besides, if you have your own brand hashtag (e.g. #apple), people may use it to highlight their experience with your product or service. That makes hashtags a precious tool for brand discovery.
Hashtag can be used as a method to analyze current market you are interested in. Did you know that nowadays Instagram is the most valuable tool that companies and various organisations use to promote their products and services? That why knowing your competitors comes to be the next goal for every brand. Hashtags allow you to analyze your social networking share.
Competitors and your brand will likely have somewhat similar hashtags, mainly if you work in the same sphere. In an ideal world, your tweets and those tagged by your shoppers would dominate the hashtag search queries. If you are just starting a business and want to launch your new brand, spectating on the current leaders can be an effective way to see what is trending and take some inspiration/ideas. You can also "pre-analyze" failing hashtags by checking their popularity and comments to dodge them in future processes.
Inspiration for new content.
Suppose you are interested in fishing and want to open a brand based on that topic. In that case, you can search for the top posts on #fishing hashtag and find relevant content that you are looking for. These posts will likely have all critical elements of successful content creating: place, time, image quality etc. You can use it as a tool to help improve or create your own version of this content under #fishing hashtag. Also, most of the time, these posts are full of other hashtags that can be referred to your topic as well; therefore, you can also use and "play" with them.
All of these tips will give you a general idea of how you can make your or brand account obtain more attention and recognition. However, you should never forget about the value of the followers. The more you have, the more reliable your profile or business will look. That is why our company offers you an opportunity to visit our list of real followers.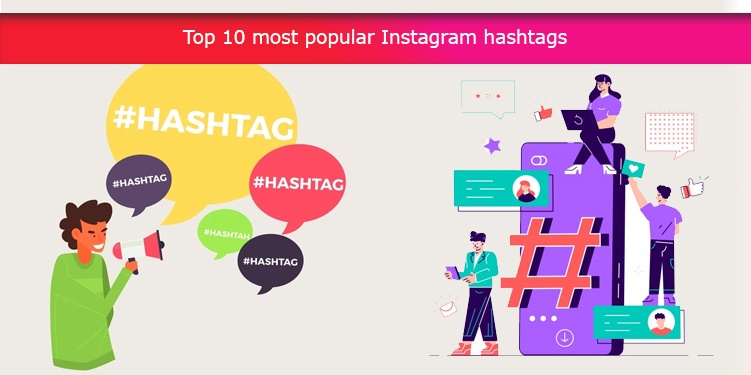 Top 10 most popular Instagram hashtags:
#love
#instagood
#photooftheday
#fashion
#beautiful
#like4like
Picoftheday
#art
#happy
#photography
That will give you an idea of how the hashtag will look like.
Now we are finally approaching the main part of this article.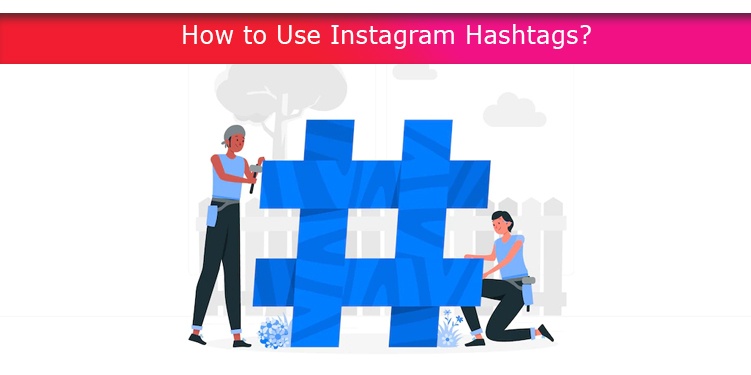 How to Use Instagram Hashtags?
Before we go deep, you will need to keep in mind that you can use up to 30 hashtags for posts and up to 10 hashtags in stories. What does It Mean? If you are willing to grab a bigger audience with one post about fishing, rather than using only one hashtag #fishing, you can mention similar topics that people might also be interested in. For example, #fishing - it also can involve #hunting, #traveling, #activelifestyle etc. So, as you can see rather with that, you can use up to 30 of these "interests" to get in touch with a larger amount of people.
It is always good to use a mix of famous and niche hashtags
If you make a post with hashtags #love, you will likely get a small "burst" for likes right after posting. However, your post will be quickly lost in the flow of new incoming posts. That is why it is always more effective to use a mix of famous and niche hashtags so that to combine the ideal balance between these two.
With niche hashtags, your post will likely stay longer at the top even though the audience is smaller. People are more dedicated to these hashtags; therefore, you have a higher chance of getting a comment or even a profile to your profile.
Try to avoid banned hashtags
Some types are under banned criteria. That means these hashtags were blocked by Instagram due to their spam or violation etc.
These posts, which use that type of hashtags, will not be seen by the people.
Avoiding this problem might help you dodge such things as "shadowbanned", which simply means that only your followers will see your posts.
We will give you some tricks and tools that you will find helpful while using hashtags.
Tips and Tricks
Try to see what hashtags are used by successful people or brands.
Let's take as an example Kylie Jenner, who is the owner of a famous cosmetic brand. Under every post, she mentions such hashtags as #beauty, #skin, #cosmetics. That gives us an idea - these hashtags bring her the audience with these interests. You can use the same way with your account and brand as well.
Add Stories to the hashtag pages.
At the top right corner of the hashtag page, you can find a button where you can add your stories under the hashtag topic. You can add a sticker so that to show that your post is related to that topic.
Try to avoid using similarity of hashtags or those that are irrelevant to your post.
If you continuously copy hashtags on all of your posts, eventually, you will be penalized due to Instagram's community guidelines. Putting different hashtags under one post that are not relevant to that will be making no sense. It is not about getting attention from as many people as you can reach, but getting in touch with the right people. If you follow this advice, it will lead to better post engagement and, as a result, more followers turnover.
Make sure that you are writing down hashtags in right format and save those that work for you.
A common mistake that people make is putting not enough attention to what they do. Sometimes you can see hashtags as a line of a bunch of different words that are linked together as a line making no sense. Consequently, you will not be seen by the people that you were looking for. If you find the hashtag that worked for you, save them, and try to play with it (change/add) with the following posts you make.
Now, as you can see, using hashtags brings a lot of advantages and benefits to the company. You only need to follow the proper steps, and you will increase your brand's posts exposure and engagement. Always find the right hashtags that work for you, and you will see how powerful that is. If you are willing to learn more about Instagram and thinking of becoming an influencer or just getting more followers, then check our list of new real followers on our website.