Wondering how to get your hands on the new Instagram algorithm and make your reach skyrocket?
As time passes, Instagram's algorithm changes, making it difficult for various Instagram brands, influencers, and bloggers to rank their posts, and the reach of these posts to the right target audience suffers.
As you are most likely aware, Facebook, Instagram, and WhatsApp are now wholly controlled by Meta. To give consumers excellent, spam-free material, they are employing artificial intelligence to find and eliminate anything that violates the rules and community standards. The downsides to achieving your Instagram target reach goal are numerous, though, and these new algorithms have a negative impact.
But, there is nothing to worry about because we've come up with several ideas and methods to solve all your worries and make your Instagram the best platform to reach your target audience solely. With these easy-to-follow strategies, you can make it perfect!
• Post Less but be Consistent
• Check Demographics and Optimal Posting Times
• Live Sessions
• Instagram Carousels
• Experiment with Instagram Reels
• Relevant Hashtags
• Be Active and Interact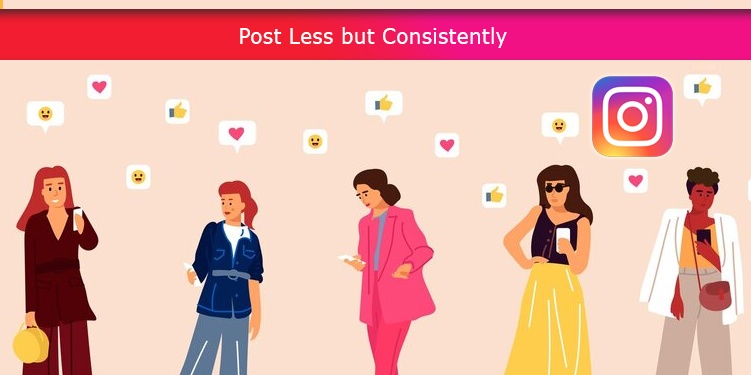 1. Post Less but Consistently
Most of you would probably be wondering why posting less? Let me explain it to you.
Instagram's algorithm is all about quality content. Posting every couple of hours doesn't mean you will get many likes and followers. It means that you will likely be placed in the last because there is so much content posted on Instagram daily, but the problem is that they are just ordinary content. The influencer or blogger who is posting daily 2 to 3 posts wouldn't get more reach than the person who is producing high-quality, meaningful, and creative content and creating 2 to 3 posts in a week
So, the thing is, whatever the content is, you should give it time to make it competitive enough to rank in the market. The time you are giving to producing many posts, you should give that time to create more quality and creative content.
2. Check Demographics and Optimal Posting Times
The audience's Instagram usage time varies from brand to brand and region to region. Your audience's active times must be your posting times. You should memorize that.
However, there are many things to look upon when posting on Instagram. By testing postings during different time slots and running a business profile, you will likely get an idea of when your targetted audience is online.
Therefore, choosing the optimum time to post will probably place your Instagram posts at the top and increase their reach!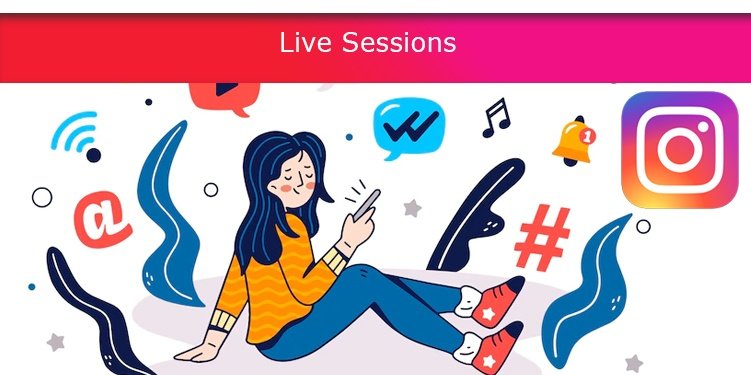 3. Live Sessions
The live sessions work great to get interaction. Through Q&As, your audience could be able to know more about you or your brands.
Since the new algorithm is more about producing video content, the live video content aims to get your audience on track and reach them so they can relate to you.
This hack is the most increasing and common way found to get more engagements and reach. Also, you can save your live sessions for the remaining offline audience, which is totally up to you.
4. Instagram Carousels
Brands are more concerned about producing Instagram carousels because this is the best way to tell all about your brand and post in a systematic and user-friendly way.
The advantages of carousels are more than that; they make your Instagram feed more professional, and you can easily theme up your content in any color and tell your brand stories.
The goal of every Instagram post is to connect with the audience, which is the best approach for it. Using carousels can keep your audience engaged.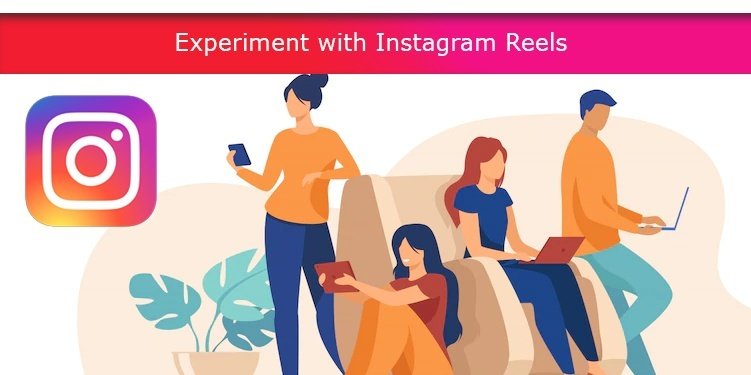 5. Experiment with Instagram Reels
This Instagram feature is trending these days. Posting short Instagram Reels to make you aware of your brand is an easier way nowadays, and every brand is using it to get featured on the top.
Every new Instagram feature has meaning, and every update presents new possibilities for growth. However, the best time to use any feature is to try it on first and create experiment posts with it.
This Instagram feature allows you to create short creative videos similar to Tiktok. It allows you to produce new ways of content, making it easier to collaborate. This is the best way to create teasers about your products or new posts to develop curiosity in your audience's mind.
6. Relevant Hashtags
Like every Instagram feature, hashtags are also the main part of content. Posts are just not complete without them. Hashtags are primarily a reach strategy, but more reach frequently equates to better levels of engagement.
Relevancy in your hashtags makes it easier to reach your audience to your post, but be aware that it should be relevant and related to your targetted audience.
Suppose you add irrelevant and too many hashtags. In that case, it could eventually lower the quality of your content. The Instagram algorithm will never push you to the top and bury it without remorse.
Identify the average hashtag usage of your competitors and industry influencers, then experiment with different hashtag volumes on your posts until you discover the right balance.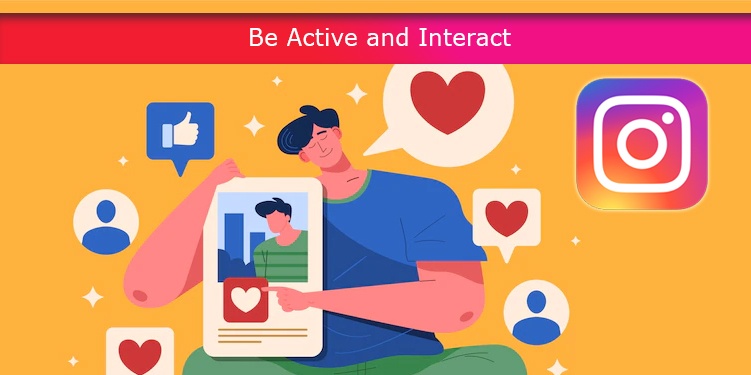 7. Be Active and Interact
Actively engage with your audience in the comment box and stories by creating polls about their liking of how they want the content to be, and then curate user-generated content.
Follow and like the posts of other influencers and brands. Connect with them because your account's activity and interactions will be visible to your followers; if you establish a nice and supportive environment, your followers will be impressed and look up to you as a role model.
Interaction with other influencers and collaboration increase your chances of reaching a larger audience because your and their audiences cannot be identical. Suppose you both generate content together, post it on Instagram, and tag each other. In that case, your followers will be automatically routed to their account and yours, and you will benefit from each other.
This is how this algorithm works!
8. Buy Instagram Engagement from BuyCheapestFollowers
We are your go-to address when it comes to Instagram growth. You can easily expand your reach with the tools we offer you.

We have worked with many brands and influencers who are happy to work with such a reliable and inexpensive partner. We can guarantee you that we also offer the right tool for your content to blow up.
When you are more into videos, you can check our buy Instagram views section and boost the count on your videos within seconds. If you are more interested in increasing your general account reach, you can buy high-quality Instagram followers from us.