Instagram now offers Reels To Compete with TikTok
Facebook has created a new feature to compete with TikTok's video platform. Instagram Reels allow you to record 15 to 30-second videos with audio and is committed to new feeds on its Explore page. Facebook is putting into action the best features of Instagram and create an all-in-one visual-based social media. The first step was launching the "Story" feature since Snapshot became the most popular feature on the market with "Stories". Facebook is now using a similar technique to get some users from TikTok with Instagram Reels.
Now available in 40 countries, Reels is taking off in leaps and bounds from excellent feedback from users as well as influencers. So, it's time to discover what Instagram Reels is all about.
About Instagram Reels
Instagram Reels is a lot like TikTok for creating fun videos using new tools to add text, stickers, special effects, audio, and even other videos. When you have finished creating your video you can publish it on other features such as Explore Feed, Home Feed, or Stories where you can advertise your Instagram Reels for up to 24 hours. You also have a new Reels tab on your Instagram profile so followers can reach your videos whenever they choose to.
Instagram now has its Explore page which is the same idea for showing videos as TikTok's For Your page. The Explore page is set up just like TikTok's For You page. The biggest difference, Instagram will show you video clips from others you follow or view other trendy Reels and profiles on this platform.
It's believed Reels algorithm is similar to TikTok but it's still a secret. Fundamentally, your actions on the app will affect your Reels including the content you like, and the people you follow, along with the location and comments you make. Reels will give you the opportunity to express yourself to a new audience and increase your marketing endeavors. You will definitely get more likes and followers because Instagram's community is massive with around one billion users. Your goal should be to get Featured with your content and attract more users by sharing your talent.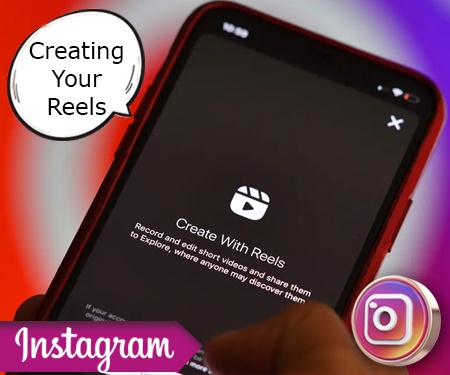 Creating Your Reels
Now that you have some knowledge about Reels, it's time to learn how to create them. The following steps will guide you through the process so you can share your Reels, have fun, and get the added attention you want from your work.
Step One – Open the Instagram app and slide to the Story camera
When you slide to the camera you will see the Reels icon at the bottom close to the Story option.
Step Two- Shoot Your Video
You have the option to shoot as many videos as you would like and integrate them into your Reels. You can also choose the length of your video(s) by checking the progress bar.
Step Three – Edit the Video
This is where you have several options such as setting the timer, changing the speed, and align the video.
Step Four – Choose Your Music & Filters
Before recording your story, choose your filters and music from the tags. Keep in mind, you must create your reels using the Stories camera.
Step Five -Share Your Reel
This step is a little different from normal stories. You will have the option to add captions and hashtags and choose thumbnails for the video.
If this is confusing, here is more information that will explain how to share your reels on Instagram. To begin creating your reels, you must open the Stories camera on Instagram by swiping to the right while on the Home Feed. This action will reveal the camera from the left side of the app then select the Reels icon on the camera menu. Before you begin recording, you can find a good song for your reel from the Instagram music library or if you prefer, record your own song/music and use it in your reels.
Just keep one thing in mind, if you use your own original music or song, and share it on Instagram, your audio will be accessible to everyone and they can use your music/song on their videos.
From this point, you can set your timer and record. Counting from three, it will begin and the timer starts in. You can select filters from the filter gallery which offers many filters with A.R. effects or choose the editing tools for more creative effects. Before you start recording, you should select when your video should slow down or speed up or the audio to create a fun, Instagram Reel.
Shoot Your Video
Recording your Instagram Reels is the same as recording a video for your Instagram Stories. At the top of the screen, you will see the progress bar which will give you the reel duration.
Creating your reels by recording each video at a time or choosing multiple videos or even a video from your camera. Once you have completed the recording, you can use the drawing tools and add text to make your reels look very professional. Finally, you can choose which part of your video you want your text or drawing to be located.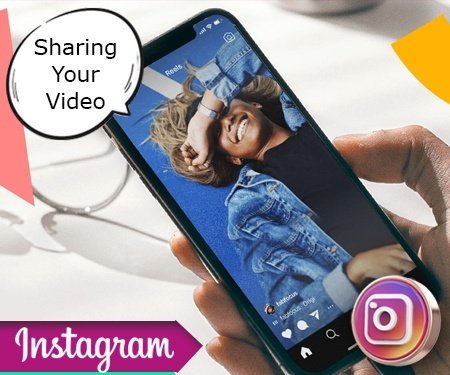 Sharing Your Video
It's now time to share your Instagram Reel. There is a process for sharing with several options such as adding a caption or hashtags or editing your thumbnails. If you choose to have a public account, you can share your reel on the Explore area.
It will increase your chances for a successful video. On the other hand, if you have a private account, Instagram can only share your reels to your main feed. Those who are not following you cannot use the original audio from your Instagram Reels and will not have permission to share your reels.
Become More Engaged From Your Reels
Reels are incredible for helping you become more engaged and grow your Instagram account. Like other aspects of this platform, you can get comments, views, and likes. If you were one of the first to use Reels, all the more power to you! Reels is a new feature and those who jumped on the wagon got the chance to put their Reels on the Explore page. If you are one of them, you had the opportunity to get many more views than anyone could imagine. If not, it's never too late to jump on board. You can buy Instagram reel views to make a path to the Explore page. You are never too late! The same goes for Reel likes. If you think you did not get enough likes because you couldn't reach the Explore page, don't worry. You can buy Instagram Reels likes.
Furthermore, Reels have a unique feature, unlike Stories, it has the ability to both write and receive comments. Algorithms are positively affected by the comments made about Reels. The problem is, trying to get comments can be difficult, especially the first time around. If you need quick results, buy Instagram Reel comments to make your account grow much more quickly.
Frequently Asked Questions
How long should my Instagram Reels run?
Reels must be 15 or 30-seconds long. The default is 15-seconds but if you want it 30-seconds long, just tap on the camera's menu left side on Instagram to change it.
Explain how to move a video off the Reels tab to the profile grid?
You can move the video you have recorded and shared earlier on to your main profile page. This will not make your reels reappear on the feed. To move your reels to your profile after opening it, just tap the 3 dots at the bottom left corner of the video and then select "Add to Profile Grid".
What is the Reel tab on Instagram?
The tab was added to the profile page between the profile grid to enhance Reels. By default, after publishing, Instagram will add your Reels to the Reel Tab. Your followers can reach them just like they get your other posts.
Can I hide my Reels on Instagram?
If you do not want a certain video on your feed, tap on the Explore tab, tap on the Reel you want to hide, then tap on the Hide button and it will be hidden.
Can I remove my Reels?
If you have a video but just don't like the way it came out, Instagram will let you remove it. To delete Reels tap on the video, tap on the 3 vertical dots on the bottom left corner and then select the Delete button.
In A Nutshell
Instagram realized they needed to keep up with TikTok and creating Reels seemed to be the perfect avenue. Facebook has created the best features to compete with TikTok by having an all-in-one social media platform. If this feature is new to you, you will get the hang of it rather quickly. Create your own videos and have a lot of fun while building your Instagram recognition!