We not only want to be the number one when it comes to Instagram followers or likes when you buy on the web, but also when it comes to news and innovations around Instagram. Our goal is to present all updates fast and compact.
To successfully use your Instagram account, you can take advantage of these innovations for you worth their weight in gold. For this reason, we'd like to give you the latest updates in chronological order. You should use this as much as possible in order to build even more range
12.12.2017 – Follow Hashtags on Instagram
Now you can also follow Hashtags, so to see new posts use this Hashtag. Just enter the desired Hashtag and click on the "follow button"
05.12.2017 – Story Highlights and Story Archive on Instagram
Now it is possible to not only post the images you made in your story in the last 24 hours, but you can use all the pictures you have on your Smartphone. Your stories are now automatically saved in an archive, furthermore, you can save the stories you like, among the highlights.
26.10.2017 Insta Stories: Superzoom
With superzoom, as the name suggests, you or objects that you are filming can be zoomed in close to the face and with a suitable background sound.
24.10.2017 – Survey Stickers and Live Videos with Friends
The survey stickers on Instagram were already available since October 2017. Now there's yet another cool feature. Live videos with friends. It is now possible to go online with friends at the same time, or to switch between friends when you're "On Air".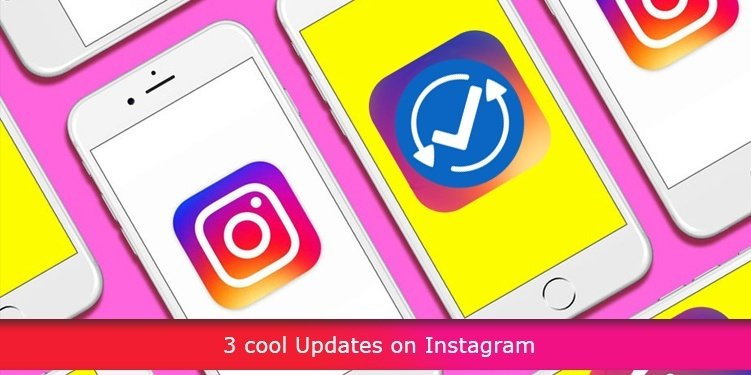 18.08.2017 – 3 cool Updates on Instagram
Respond to comments
Previously, you had to mark a name, if you wanted to see a posting on a specific comment. In the future, the replies to a comment will be directly displayed below this. This feature was announced, but unfortunately it is still not available.
Back to School
For the start of the school season, Instagram has released new stickers. You can now create your pictures to start the new school year with matching motifs, such as a backpack, book or pencil. A new brush function, with which you can write in chalk optics are now available
New Face filter for an individual Style
You can now get a look according to your wishes with the new face filter in the 60s look. For example, tap on the glasses and the model will change. Just as it also works with the hats and outfits.
07.07.2017 Reply to Insta stories
Now, you can reply with pictures, while you watch a story. You now have the option to click on the camera/ tap, and directly take a photo or record a video.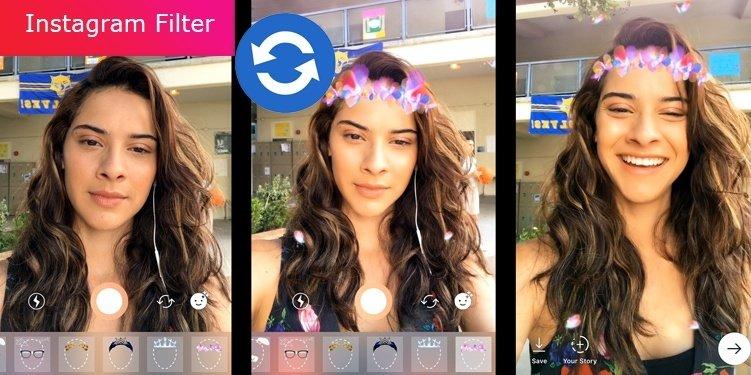 30.06.2017 –Instagram Filter
In addition to the face filter, there is now the possibility to use additional filters, which are intended to protect you from insults and spam. It is now fairly simple to block inappropriate comments. You tap on "..." and then "comments" indicating the filter is automatically enabled or disabled.
The filters are available both in the posts or videos and live videos. The spam filter automatically detects inappropriate texts and can disable them if necessary.
21.06.2017 Chic Summer Stickers and Shared Live Videos
In your Instagram app, you can find new stickers for summer photos and videos. Ice, flip-flops, and sunglasses - you can improve your stories with these and other cool summer motifs.
If your live video is finished, you can tap on "Share" at the bottom of the screen. Your video can then be seen in the stories for more than 24 hours. If you do not want that, you can also simply select the option "Discard" and the video is then deleted.
15.06.2017 – Update: New Face filter on Instagram
Instagram has just presented a new face filter, providing even more action in your snaps. For example, you can now go on a "road trip" or go with the sleep mask filter through your head movements between day and night. The new filters can be combined with the video capabilities Boomerang and Rewind and are available for iOS and Android.
14.06.2017 –More Transparency on Instagram
Instagram is now more transparent; any cooperation should be clearly marked as of now. The name of the influencers and "paid cooperation" must be visible. This is ensures that everyone can perceive that it is paid advertising.
14.06.2017 –Archive Function
On Instagram, you can now archive your pictures. Thus, it is possible to move all images to a location that is visible only to you.